<<<
-- BOOT INIT --
skumOS 98 Service Pack 2
Waiting..
Waiting..
Connection established!
[info] ver. check........
[info] W3TW3RKS brain2BIN Neurolink Adapter 2.814E
[info] Connection test, waiting..
12800...6400...3200......1600.....///
Waiting..
ERROR: LOW CONNECTION SPEED DETECTED
[info] Defaulting to 800 Baud
[ ok ] PC speaker enabled... test..
[info] Mounting Sever file system
[ ok ] cd '/var/233800414125/slimenetz/'
[ ok ] Activating swap....done.
Waiting..
Waiting..
[info] Loading Skumsoft SLIME-NET™ Update script
[ ok ] Script initialized.
Awaiting input..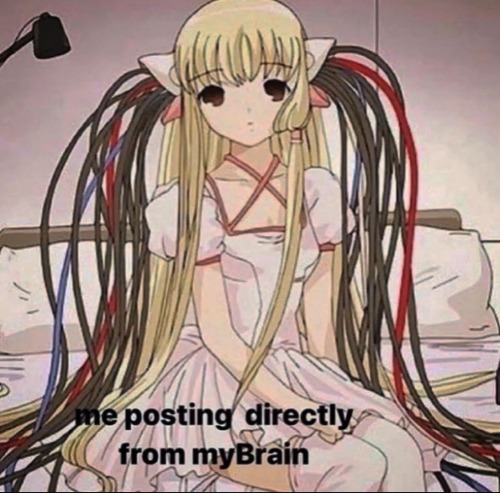 SLIME-NET: WetWare Edition
Connected to my fleshy mass of mind meat is a state of the art 800 Baud MODEM, of which I can scour the net at a blazing fast 10 characters a second. The characters are beautifully rendered in 16bit color via a MiM attack between my retina and visual cortex, with only minor ghosting. Once I found out that the text had to be inverted to be seen correctly, nothing was OUT of my REACH!
But on a more relevant note, 2023 is just around the corner, and I guess as always it feels very strange. With the world seemingly growing ever bleaker, I'm really really not regretting the decision to move in with some close friends as a 'commune' of sorts. However living in such a small place with so many people does have it's limitations, unfortunately, so hopefully we can find a much nicer place this coming year.
I did get to do a quite a few fun projects this year, which is great, but it seems like I always regrettably look back and think that I could have done so much more. Hopefully I can find the time, space and energy to continue doing stuff like the Briefcase PC. Maybe I can get my hands into some way more technical projects or repairs. It feels like lately I haven't really done much with the site, but I think that is subject to change soon, and maybe i'll start blogging more about my life if that's something people are interested in.
Here is a strawpoll on what I should focus on this next year, check it out. https://strawpoll.com/polls/40ZmdOq0Kga
Site Updates:
As always, adding new entries to Weird/Obscure $hiz, as well as having quite a few lined up to post

I did some work to my personal update script, fixing bugs and such. I updated the version I have on my mobile phone, so I can post when out and about once again.

Added site themes: Default Glitch'd, and boneZone CRT

Working on an upgraded Briefcase PC, updates soon!

the 'clickhole' has been moved to a more appropriate link on teh site, I have plans for some stuff to add to it and will elaborate on that soon.

Some dead links fixed/removed from the side bar, and skumsoft's main page

I fixed a little bug with the Weird/Obscure Websites page that was a hold over from when the website's iframe scaled to the full size of the webpage. I had them scale to 60% because you could see them fairly clearly like that, but I kinda realized that they were too small with this fixed iframe setup so I made them scale to 80% instead.

I did some minor restructuring of the site. I found a decent way to add more 88x31 buttons to all the different versions of my main page (no iframe / duel iframe) without having to screw with the scaling css and manually add those extra buttons to each page, I just slapped em into an Iframe which works really well. So I moved a few of the main site links to the buttons as well as added more since its going to be so much easier to do them now. Im going to see if I can put the music recs page down in that area as like a little jukebox, we'll see how that goes.

Some more restructuring, I changed how My Music Projects are displayed on the Projects page, and may add a few thing there as well. I feel this makes a lot more sense then just having Mega folder linked. I will also be adding RSS to those as well, and changing my update script to work accordingly to make it much easier to post music demos.

I changed the Skumsoft.ltd IRC to the Libera chat server because they have a really nice embeded web chat (gamja) that I cant be bothered to set up my own instance of. It's nice though, I can have it emded right here in the the Slime-Net Iframe. You can click Here to access it, or you can click the 'Chat Room' button over on the left. It's also on the main skumsoft page.
Last updated 03/01/2023 13:58:00